About the ABC Kite Fest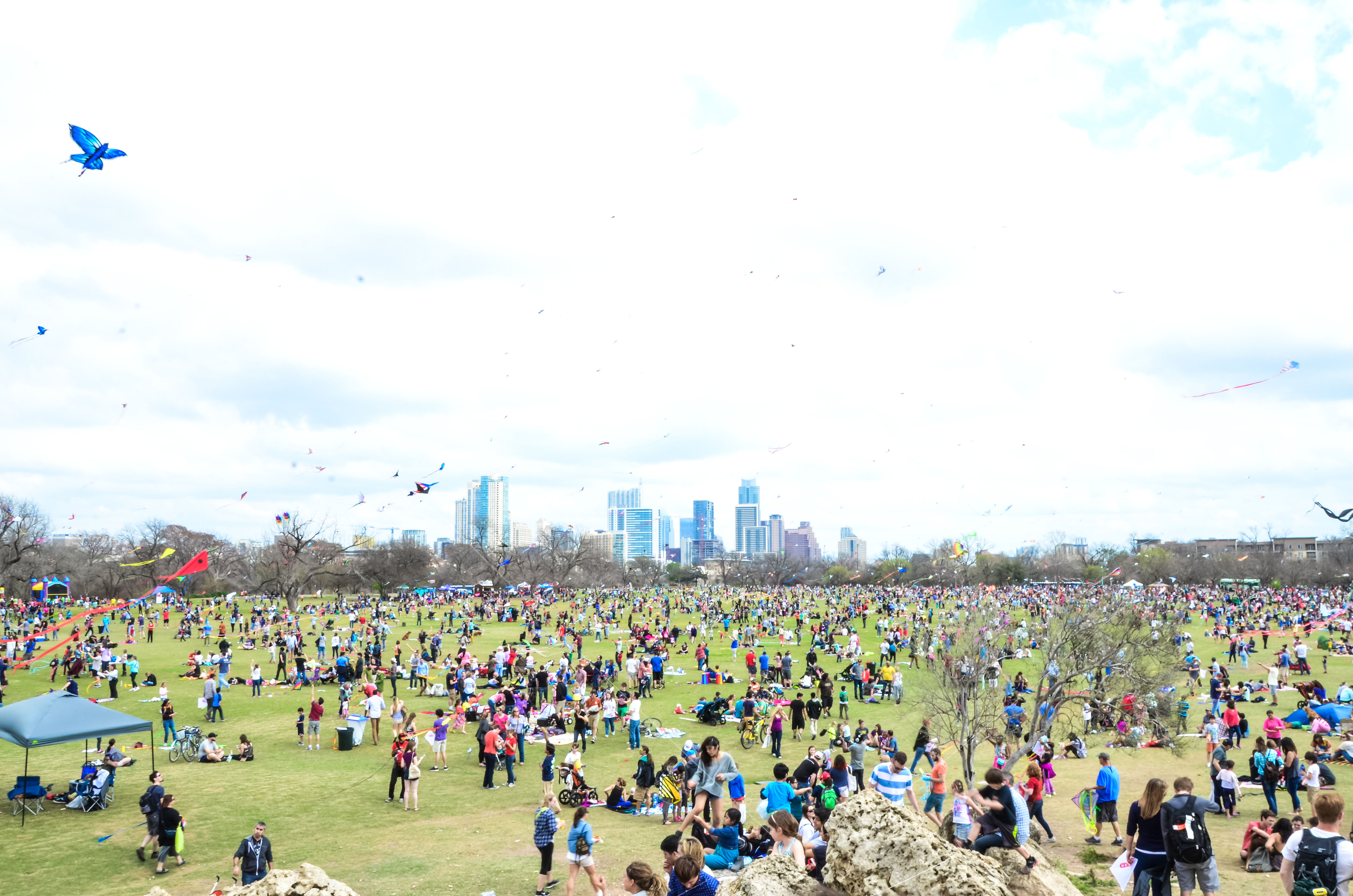 Festival and Weather Updates:
To allow Saturday precipitation conditions to clear, a one and a half hour delay has been issued for all ABC Kite Fest activities. 
Festival events will proceed in accordance with the following adjusted schedule: 
10:30 a.m.: High Flyer Club opens for VIP attendees 

11:00 a.m.: Anteater Fun Run kickoff at the Zilker Moontower 

11:15 a.m.: First shuttle busses depart from State parking lots (1604 Colorado St.) and Toney Burger Activity Center (3200 Jones Rd.)  

11:30 a.m.: Festival opens; MossFest begins at Main Stage

2:00 p.m.: Exchange Club Kite Showcase & Contest begins 

5:00 p.m.: Festival closes 
Pre-purchased parking permits for the High Flyer Club and Anteater Fun Run will be honored.  
Public parking on site is cash-only and available for $15. On-site parking conditions will be evaluated in the morning by the City of Austin. If needed, updated information will be provided on the event website. Participants are encouraged to bike or use shuttle transportation to the event site. 
Soar into spring with one of Austin's longest-running traditions!
Held each year on the first Sunday in March, the ABC Kite Fest is one of Austin's most beloved, family-friendly traditions. ABC Kite Fest boasts day-long activities for all ages, including the traditional kite flying contest and showcase, a fun run and MossFest, a children's music concert. Soar into spring and join thousands of Austinites for a free, all-day event filled with kite making, flying and gazing.
Founded as a simple kite contest in 1929 by The Exchange Club of Austin, Austin's annual kite festival was designed to foster creativity in children. Now ABC Kite Fest is the country's longest running festival of its kind, underwritten by ABC Home and Commercial Services and produced by Friends of the ABC Kite Fest, a 501(c)3 nonprofit.
Through support from sponsors and community partners, Friends of the ABC Kite Fest enables one of Austin's longest-standing traditions to thrive and grow. Proceeds from ABC Kite Fest are gifted to Communities in Schools of Central Texas and the Moss Pieratt Foundation.